Stop into our Janesville & Madison Jewelry stores and shop our eye-catching PANDORA Jewelry sports charms. Represent your child's passion and make a statement with a sport they love the most!

Football Dangle Charm
Adorn your bracelet this football season with a charm that shows your love for the game. This sterling silver charm has a football on one side, "Touchdown" on the other, and a sweet row of hearts at the top. Get one for yourself or to score points with the football lover in your life.

Baseball Dangle Charm
Whether you're a baseball fan, little league mom or both, proudly wear this charm from the stands as you root for your favorite team. Three cute images of a baseball bat, glove and ball are displayed on one side, with "Homerun" on the other – all in sterling silver and smooth enamel.

Basketball Dangle Charm
This sterling silver charm with delicate beaded trim combines the excitement of your favorite game with the style of your favorite bracelet. Look on one side for a cute basketball graphic in orange and white enamel. Flip it over for that one expression that's music to the ears of basketball lovers everywhere, "Swoosh!"

Soccer Dangle Charm
Soccer mom? Soccer player? Soccer fan? All of the above? Represent the sport that means the most to you and your family with this fun sterling silver charm. A soccer ball surrounded by a beveled design graces one side. On the other side is the one word that gets all soccer fans on their feet, "Goal!"

Running Shoe Dangle Charm
For a personal passion or a high-energy zest for life, this sterling silver running shoe will be the ultimate mascot. Embellished with glittering details and engraved with "Love to run", this dangle will add a sporty twist to any look.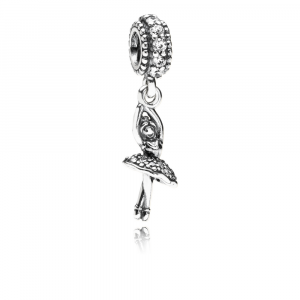 Ballerina Dangle Charm
This charming ballerina sterling silver dangling charm with bead-set cubic zirconias will add grace and movement to your bracelet. Let the ballerina pirouette as you move and create an enchanting sparkling effect on your wrist.

Hockey Dangle Charm
Cheer from the stands. Cheer from the sofa. Cheer for your favorite sport everywhere you go with this spirited sterling silver dangle charm. One side shows an icy white background with a hockey stick slapping a puck, while the other side screams "Goal!"

Cheerleader Dangle Charm
With a shake of the pom-poms and a shout through the megaphone, the cheer squad gets the crowd going game after game. Feel that high-energy team spirit on game day and every day with this cheerful sterling silver dangle on your bracelet. Go team!
https://www.thediamondcenter.com/wp-content/uploads/2018/05/sports-rec.jpg
960
641
The Diamond Center
https://www.thediamondcenter.com/wp-content/uploads/2022/02/The-Diamond-Center-Janesville-Madison-2022_100pixels.png
The Diamond Center
2018-05-08 09:40:21
2018-05-09 08:55:31
Introducing PANDORA Sports & Recreation Charms – Available at The Janesville & Madison Jewelry Stores!